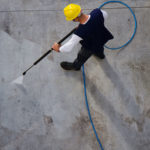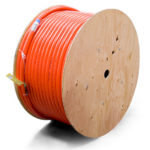 Cleaning hose is used in in-plant, on job-sites, and in sewer applications. This section takes into account specs for hot and cold water washdown in manufacturing plants and food processing. Also included are pressure washer hoses rated up to 6000 PSI, and water jetting and sewer cleaning hoses up to 5000 PSI. This section includes cleaning hoses of rubber and thermoplastic. Fabric or wire reinforcing. The result is cleaning hose that is light, flexible, and durable.
Unisource pressure washer hoses have been proven in industry for over 40 years. Manufactured with single or double wire braids and abrasion and environment resistant covers, Unisource hoses are the finest in the business. Sewer cleaning and sewer jetting hoses are also included in this section. They are intended for separate industries, but manufactured in our Portland factory using the same high-quality thermoplastic and fiber materials. Choose from a variety of pressure ratings, reel lengths, and colors. For the location of a Unisource sewer cleaning or sewer jetting distributor in your area, or if you are interested in becoming a Unisource distributor, contact us.
We have also included here our rubber washdown hose, nozzles, and mixing stations. These specs are used in the food processing industry, treatment plants, and other industries where sanitation is important. Unisource cleaning hose for all applications!
CLEANING HOSE CATEGORY LINKS