Oil & Gas Hose & Oilfield Products
Oil & Gas hose products have grown to be one of our most prolific markets. Unisource Manufacturing is a leader in the supply of oil & gas hose and couplings to the upstream oil and gas sector. Our extensive line of petroleum, waste, and water transfer hoses cover every facet of oil and gas extraction and handling. We have designed and manufactured hose products that are tailor-made to applications in this market. Couplings have also been carefully selected for the demanding uses in the field.
Rugged hoses that were able to stand up to the rigors of the drill-site environment and the media that flows through them were needed in several phases of the drilling and completion processes. These phases include:
Conveying water to blend drilling mud and fracking fluid (which includes sand, chemicals, and water).
Pumping drilling mud downhole.
Pumping concrete downhole.
High-pressure pumping of fracking fluids downhole.
Hose for water delivery to the site.
At the top of this hose lineup is frac hose, a multiple media carrying product that is expected to convey water, sand, and a variety of frac chemicals at high pressures. A series of tanks on site are connected with hundreds of feet of hose and are sent to a common blender before being pressurized for delivery downhole. There are also great needs for petroleum hose and chemical handling hose. Fracking refers to opening rock formations to release natural gases by hydraulic fracturing.
A much more extensive explanation of the process of hydraulic fracturing has been provided by the IPPA–the Independent Petroleum Association of America. The U.S. Geological Survey also publishes a wealth of information on the subject.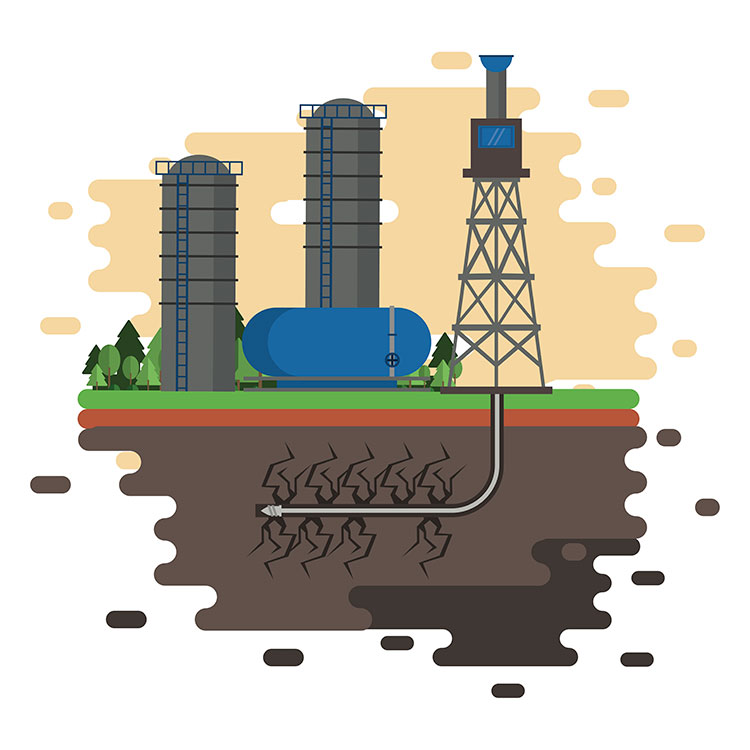 OIL & GAS HOSE CATEGORY LINKS