Water & Wastewater Industry
Unisource Manufacturing has a long history of supplying expansion joints for treatment plants. Our lineup of rubber, metallic, and PTFE expansion joints and connectors fill the needs of every type of treatment plant and pump station. In addition to these three separate types of expansion joints, Unisource is the only manufacturer to offer combinations of these three basic types of joints, such as rubber connectors with PTFE liners, metal expansion joints or flex hose with PTFE liners. We have honed our product line in order to offer ideal flexible products for pure water applications, sewage pumps, grit and sludge pumps, aeration blowers, and chemical handling equipment. Our rubber expansion joint products and installation recommendations follow the guidelines of the Fluid Sealing Association-Rubber Expansion Joint Divison. Our metallic expansion joints are designed, built, and recommended using EJMA (the Expansion Joint Manufacturers Association) standards.
In addition, Unisource builds hose products specifically for this critical industry. Chemical handling hose, flexible metal hose, digester hose, and hose assemblies and nozzles for water wash down stations. For more information on our industrial hose assemblies, check out our web section on Industrial Rubber Hose, and for specifications on metal hose, consult our section on Flexible Metal Hose.
If you are a treatment plant consulting engineer, feel free to contact us for information and recommendations. Unisource products for treatment plants are sold through our network of specialty pipe and valve wholesalers. Contact Unisource for information on a distributor in your area.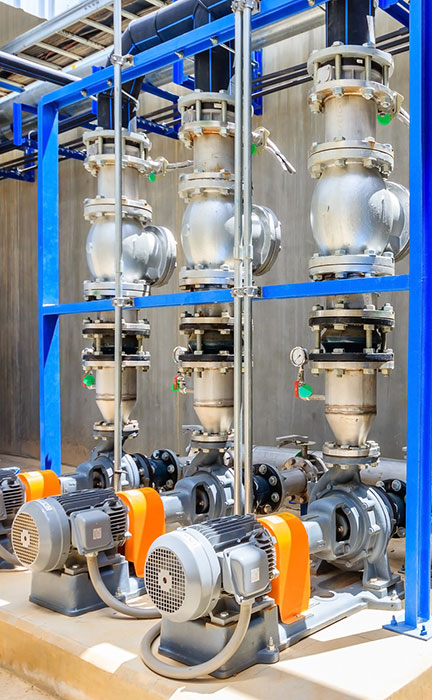 Select the link to see our extensive lineup of expansion joints for treatment plants in each major type.
Arch-type joints with choice of elastomer. Reducers, filled-arches, multiple arches, etc.
Stainless steel bellows designed for custom movements in pressure piping and gas piping.