Steam Hose & Other Products for the Oilfield Industry
Steam hose for oil & gas is an application seen in hydraulic fracturing, and in particular in well-bore maintenance. High-pressure, wire reinforced hose specially made to convey saturated steam is used to clean and maximize efficiency of the well-bore. Both steam hose and hot oil hose are used. Unisource Series 2063 steam hose is rated for 250 PSI W.P. saturated steam and for a maximum temperature of 450 Deg. F. The hose is reinforced with multiple wire braids. The tube is black EPDM and the cover is perforated black EPDM. The cover resists heat and popcorning. Refer to the technical data for information on couplings and safe use of the product.
To return to the main landing page, click here Oil & Gas Industry Products.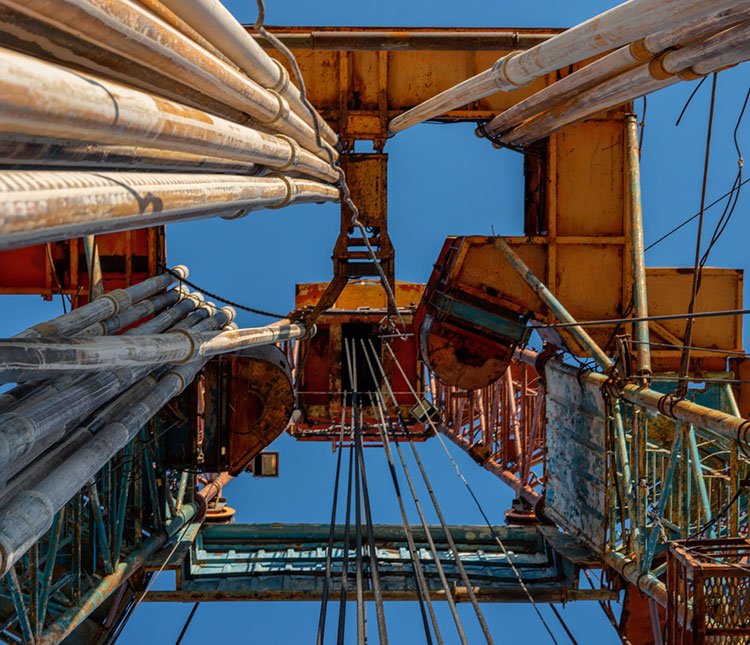 Series 2063 – 250 PSI EPDM Steam Hose
Tube:
Black EPDM
Cover:
Perforated black EPDM
Reinforcing:
Multiple wire braids
Temperature Range:
-40 Deg. F. to 450 Deg. F.
Branding:
Embossed
 Applications:
The rugged construction makes this hose an excellent choice for all around steam service in chemical plants, refineries, shipyards and demanding industrial service.
IMPORTANT:  REFER TO THE SAFETY AND TECHNICAL DATA INFORMATION SECTION FOR PROPER USE OF THIS HOSE.
Part
Number
I.D.
(In)
O.D.
(In)
W.P.
(PSI)
Weight
(Lbs / Ft)
Std.
Length
Stock (Yes)
or Min. Order
2063-050
1/2
1.02
250
.40
50'/100'
Yes
2063-075
3/4
1.25
250
.49
50'/100'
Yes
2063-100
1
1.50
250
.84
50'/100'
Yes
2063-125
1-1/4
1.80
250
1.08
50'/100'
Yes
2063-150
1- 1/2
2.12
250
1.21
50'/100'
Yes
2063-200
2
2.60
250
1.68
50'/100'
Yes
Other Products for the Oil & Gas Industry
Unisource offers a variety of other products that are needed in the oilfield market. These products include:
Flexible Metal Hose
Rubber Expansion Joints
Hydraulic Hose & Fittings
Integral Hammer Unions
Cam & Groove Couplings
Combination Nipples